Toronto Graphic Arts Day 13 October 2017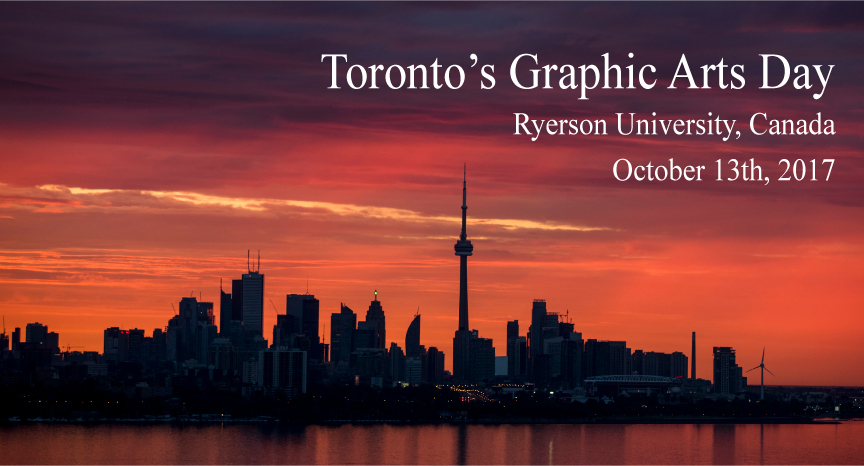 The School of Graphic Communications Management at Ryerson University is holding a Graphic Arts Day in conjunction with the ICC meetings.
Presentations from the event can be downloaded from the links below.
Program
Introduction
William Li, Kodak Inc. (ICC co-chair) and Reem El Asaleh, Ryerson University
Calibration and how it affects color management
Steve Upton, Chromix
Color in digital photography
Rich Adams, Ryerson University
Observer Metamerism
Chris Bai, BenQ
M1, M2 M3 measurement modes and ISO 13655
Ray Cheydleur, X-Rite Inc.
Multi-colour and extended colour gamut in printing and proofing
William Li, Kodak Inc
Communication of gloss and metallic effects in packaging
Martin Habekost, Ryerson University
Consistent colour appearance
Craig Revie, FFEI UK
What problems can be solved with iccMAX
Max Derhak, Onyx Graphics (ICC Co-chair)
Differences between v2 and v4 profiles
Phil Green, NTNU in Gjøvik
Color at W3C
Chris Lilley, W3C
---
Print Media Research Center (PMRC) session
PMRC Introduction
Jason Lisi, Ryerson University
Accuracy of color mapping across different printing processes using extended gamut printing
Paula Roque, Susan Nguyen, Jasmine Ragual and Karan Patel
Tablet color management
Reem El Asaleh and Daniel Langsford, Ryerson University
Investigating opportunities for 3D digital package prototypes in the proofing workflow
Amanda Whyte, Natalia Lumby and Reem El Asaleh, Ryerson University
Color reproduction of soy based CMYK vs. standard petroleum based CMYK
Man Ku, Sylvia Ma, Vivian To and Christopher Cho, Ryerson University
Using the MegaVision EV multispectral camera as a spectrophotometer
Rich Adams, Ryerson University and Henry Wilhelm, Wilhelm Imaging Research
For more information about this event, please contact Reem El Asaleh, Assistant Professor at Ryerson University.
---
Sponsors